Engine Oiling, Oil Pan and Indicator (Dipstick) for 2017 Jeep Grand Cherokee
No.
Part # / Description
/ Price
Price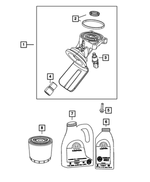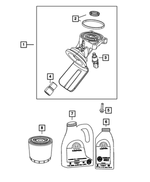 Temperature/Pressure Sensor
Switch. Refer To Illustration 105 For Location Of Engine Edentification Plant Code.. With Engine Plant Code TPHP6. IMPORTANT Different Engine Plants Used Different Oil Filter Adapter Assemblies With Different Temperature/Pressure Sensors At The Time Of Production.Refer To Engine Identification Illustration 105 For Location Of Engine Identification Plant Code. Sending Unit To Engine Block.
Oil Filter Connector
MoparOnlineParts offers genuine Oil Filter Connectors for select Chrysler, Dodge, Jeep, and Ram vehicles. These OEM auto accessories are available at low prices in our online store. These Oil Filter Connectors also come with their original warranties that are valid for a minimum of 12 months. And to ensure smoother online transactions, we provide expert customer assistance and maximum privacy.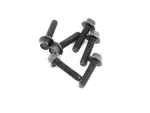 Hex Flange Head Bolt, Mounting
[m6x1.00x25.00]. Engine Oil Filter Adapter To Cylinder Block. Adapter To Oil Pan. Adapter Attach. Runner to Plenum-Intake Attaching.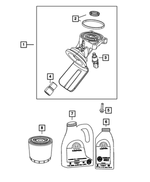 Genuine Alfa Romeo Filter Engine Oil
Engine Oil Filter, Magneti Marelli
This genuine Mopar filter (1AML00006A) screens out contaminants from your motor oil for optimal performance. The filter uses high-efficiency media to keep harmful substances away from your oil and engine. These small particles and debris can damage the inn ...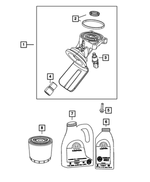 Engine Oil Filter
Small Oil Filter Is Used Due To Clearance Issues With Radiator Hose. 74. 07/01/2013 And After. See Note. Without Scat Pack Performance Package For Production Date 10/15/2014 And After. [22mm].
No.
Part # / Description
/ Price
Price