A radiator is an essential component of an engine cooling system. It helps maintain the temperature threshold of your engine or cool down transmission fluids, air conditioner refrigerant, intake air, motor oil, power steering fluid, and the like. MoparOnlineParts a variety of durable and reliable OEM radiators for select assemblies of Mopar vehicles.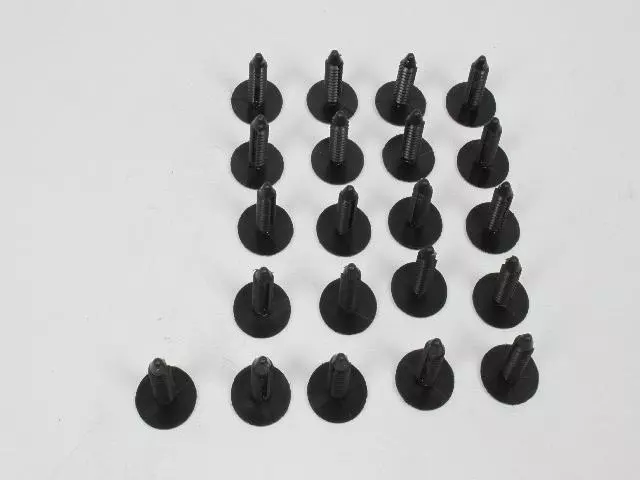 Mopar Bumper Cover Retainer
Options: Lower, Front, Rear
Other Names:
Push On Retainer, Retainer, Push Pin, Mounting, Chassis Frame Assembly, Push Pin, Front, Push Pin, Rear, Push Pin, Shield To Frame,...
Description:
Bumpers, which can be found at the front and rear ends of vehicles, are designed to absorb impact during minor collisions. As they...
Notes: Engines: All V8 Engines. 3.6l v6 24v vvt engine. 2.8L I4 Turbo Diesel Engine. 3.6L V6 VVT Engine. 2.8L 4 Cyl Turbo Diesel Engine....
Fits:
Chrysler:

200,
300,
Pacifica,
Town & Country,
Voyager

Dodge:

Caravan,
Charger,
Durango,
Grand Caravan,
Ram 1500,
Ram 2500,
Ram 3500

Jeep:

Cherokee,
Grand Cherokee,
Grand Cherokee WK,
Wrangler,
Wrangler JK

Ram:

1500,
1500 Classic,
2500,
3500,
C/V
No results found for "ratiator, radiator assembly, radiator assy". Here are some helpful search tips:

Search by a part name. Example: water pump.
Be less specific. Example: brake instead of ceramic brake.
Remove information such as make, year or model.
Can't find the part you are looking for? Contact us and we'll find it for you!
Prevent Overheating Problems Using Reliable Radiators
Engine radiators are common cooling mechanisms for various components of your vehicle. These components work as heat exchangers by releasing engine coolant or antifreeze that circulates through the engine block using the radiator hose. The antifreeze absorbs the engine heat until the temperature goes down to an acceptable level before returning to the radiator to be cooled.
This cooling process is accomplished in three ways. First, the antifreeze travels through the small chambers where it releases the absorbed heat. A fan located between the engine and radiator brings the temperature of the antifreeze down further. Lastly, the air being funneled by your grilles help with the cooling as well.
If your car constantly overheats, your engine cooling system might be compromised. Antifreeze should be red, green, or bright yellow. If it starts to have a rusty color or becomes oily, it can have contaminant build-up, messing up its cooling properties. A leaking coolant or low coolant levels are also indications that your cooling system needs to be repaired. Have your radiator assembly checked regularly to avoid costly engine repairs in the future.
Get OEM Radiators at Discounted Prices
MoparOnlineParts carries genuine radiator replacements for various cooling systems of your car. We have Mopar radiator assemblies and fan modules for various engines of select Alfa Romeo, Chrysler, Dodge, Fiat, Jeep, and Ram models. These Mopar parts and accessories are sold for less than the manufacturer's suggested retail price and are guaranteed to fit your vehicle. We do not offer used or aftermarket items on our site. Enjoy great deals and discounts when you check out our extensive catalog here at MoparOnlineParts. Place your order today.