Related Parts
Part # / Description
/ Price
Price
Trail Rated Kit
MoparOnlineParts offers genuine Towing Kits for select Jeep vehicles. These OEM auto accessories are available at low prices in our online store. These Towing Kits also come with their original warranties that are valid for a minimum of 12 months. And to ensure smoother online transactions, we provide expert customer assistance and maximum privacy.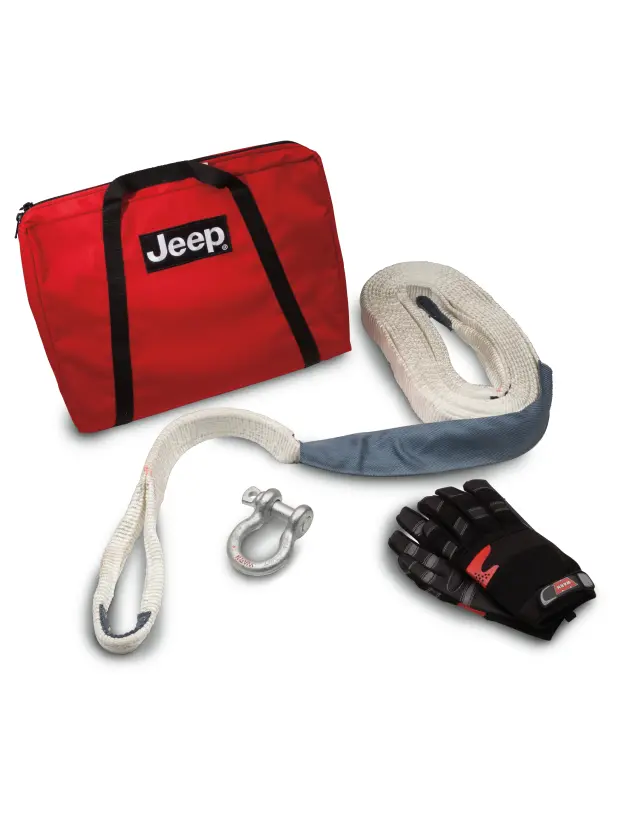 Jeep® Trail Rated® Winch Accessory Kit
Jeep® Trail Rated® Winch Accessory Kit
Jeep® brand Trail Rated Kit contains a Jeep-branded 22-foot, 18,000-lb tensile strength tow strap, two 3/4-inch D-rings, a carabiner, a pair of Jeep-branded gloves, and a winch manual in a red nylon carrying bag with a black Jeep logo.
The Roadside First Aid Kit is equipped with the basic items needed to assist you in those unexpected travel emergencies. Items are contained in a durable canvas carrying bag that has extra room for stocking additional supplies. A must have for active families on the go.